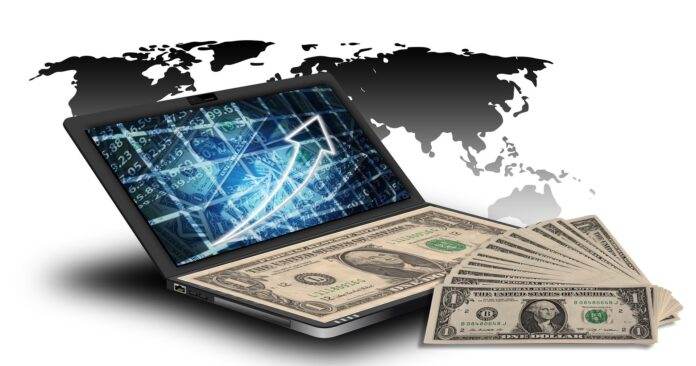 What is Freelancing in Pakistan
Freelancing in Pakistan or freelance jobs in Pakistan refers to the practice of offering services to clients on a project-by-project or task-by-task basis, rather than being employed full-time by a single company.
Freelancers in Pakistan work independently and are self-employed, taking on projects in their area of expertise, such as writing, graphic design, web development, software development, digital marketing, and other services.
Pakistan is one of the fastest-growing countries in the world for freelancers, with a large number of highly skilled and educated professionals offering their services to clients both locally and internationally. Freelancing in Pakistan has become an increasingly popular career choice due to its flexibility, high earning potential, and the ability to work from anywhere in the world with an internet connection. The Pakistani government has also taken steps to promote and support the growth of the country's freelance industry, including creating specialized freelancing training programs and establishing dedicated freelancing zones in major cities.
There are different ways to earn online in Pakistan but the most common is by providing services on freelancing platforms and through remote jobs according to your skills, and second, to do online business-like e-commerce.
Freelancing VS Job 
First, understand there is a big difference between doing a 9-5 job in a company, freelancing, and running an online business.
9-5 job will give us a drug at the end of the month called salary.
Freelancing, on the other hand, we won't be getting a monthly fixed salary, nor do we have to work 9-5, but starting it and earning from it is a difficult task in the beginning, especially if you are starting from zero.
Most Common Questions Asked 
So how do we start?
What is the first step?
What skills should we learn?
Is there an easy skill to learn and earn fast?
I have skills, but I am unable to get work or clients. 
Above are the most common question that most people ask or think about and are confused about, so here are the simple answers to these questions.
 So How do I Start Freelancing in Pakistan 
Every skill is not for everyone. Remember that most of us run towards that skills when we see a success story of anyone earning a handsome amount from this. For example, Canva, Amazon VA Logo Designing, etc., don't follow the trend. Make your own trend. So, the answer to the question is inside you.
First, judge yourself what are your interest and what skills you can learn fast if you are starting from zero. Google is your best friend, use it, and research skills on google research is the critical answer to this question; for example, begin by googling this "online high-paying skills," and you will find a list of high-paying skills. Below is a list of the 15 best high-paying skills source Upwork.
Freelance Jobs in Pakistan
There are a variety of freelance jobs available in Pakistan across different industries and areas of expertise. Some popular freelance jobs in Pakistan include:
Copywriter
Web designer
Digital marketing consultant
Social media manager
Editor
Web developer
Media buyer
Photographer
Data analyst
Business Consultant
Programmer
Videographer
Accountant
Virtual Assistant
Public relations manager
These are just a few examples of the freelance jobs available in Pakistan. Freelancing platforms like Upwork, Freelancer, Fiverr, and PeoplePerHour are popular places to find freelance jobs in Pakistan. Local job portals like Rozee.pk, Mustakbil.com, and Bayrozgar.com also list freelance job opportunities. Additionally, networking and building relationships with potential clients can also lead to freelance job opportunities in Pakistan.
What is the first step? How to take the first step? What skills should we learn? 
Now you have gone through the first question, move to the second one. What is the first step or how to take the first step? Once you have done your research and judgment of yourself, it's time to choose the skill you want to learn; decide one skill at a time and start learning from accessible sources like YouTube Udemy, join Facebook groups related to your chosen skill read question and answers there make your notes. Give at least 3 consistent months to yourself and learn that skill. Mastering that particular skill is the key to success.
 Is there an easy skill to learn and earn fast?
Yes, there are, BUT less paying, very competitive examples are logo design, brochure design, banner design essay writing, etc., you can learn these skills fast. Still, you won't be making healthy money or no money from these skills because there are thousands of people already out there who are giving these services; just go to www.fiverr.com  and in the search bar, type "logo designing," and you will see 200k plus people around the world offering their services as a logo designer so ask yourself a question you want to stand in between the crowd? Or do you want to shine as a star in the crowd? The choice is yours.
 I have skills, but I am unable to get work or clients.
Ah, I know many of you are waiting for the answer to this question.
The Problem:
First, there is a problem I want to address that is with most of us, especially in the Pakistani Nation. The problem is that we don't learn properly or master that skill, and yet without proper preparation and knowledge, we just jump into freelancing world, offering our services even though we know significantly less about it.
We think we are champions in that skill. Due to this action, we got easily demotivated and become stressed and sad.
The Question to be Asked
Ask yourself a question why would someone hire you as a freelancer? what makes you different from other freelancers?
When it comes to getting work or hunting clients, it's not only the skill that will give you work or clients but there are other few elements that are essential in getting clients and working regularly.
Presentation
Proper Presentation in the online world is the key to success. Proper Description of your skill with images portfolio with previous or practice work, remember it is the words that speak for you so you should be very creative in creating your profile on freelancing platforms.
Time Management
time is crucial time is everything when you get a job or a project as a freelancer always try to submit your work well before time not on just at the last moment. Submitting work on time will leave a good impression of yourself on the client.
Communication Skills
One of the most important factors and key to success is your communication skill. If you are weak in English and in communicating or doing correspondence as a pro before learning any skill you should develop and learn communication skills there are plenty of free sources on the web from where you can improve your English and communication skill.
Understanding The Project / Job
You must speak with the client in detail and understand his/her requirement before starting the job/project it is not professional to ask the client again and again what he wants on your first discussion with the client discuss each and everything with client.
Quality of work
You should never compromise on the quality of your work. If your client is happy, he/she will recommend you to others as well and will contact you for future work remember the first impression is the last impression.
Buyer request or sending Proposal
Well, I don't have to write so much on this because Sir Hisham Sarwar already explained this thing in every detail. Recommended Hisham Sarwar 7 Rangi Formula
If you are a master in any skill and yet not getting clients, work on the above elements first and add value to yourself and to your skills. Join International FB Groups and participate in Quora conversations; help people there seeking answers for their problems according to your skills. Please Do Not post this come to IB in the comments it makes a terrible impression on international clients. Your response to their question must be engaging, and they will contact you by themselves. I have tried this way, and it really works. All you need is good communication and convincing skills.
Another aspect is keeping yourself up to date with the market trends as to what is going on in the technology world.
Conclusion
Most of us are facing complex financial issues due to inflation and other stuff. Earning online is not that difficult.
If you want to earn, you should be focused, disciplined, and consistent and not give up.
Recommendations
I recommend Sir Hisham Sarwar's videos on Fiverr and freelancing; you should watch his videos; they are accessible on YouTube.
Udemy for learning skills through free and paid courses.