If you are new to Freelancing, you will undoubtedly be prompted to learn from this one person, his content specifically. It holds true, especially for Pakistan, India, and other sub-continent countries that understand Urdu as a language. Hisham Sarwar is the name! A legend and a mentor whose achievements and services help the youth of Pakistan and other countries equally.
A single individual can play multiple roles up to a certain extent. But Hisham Sarwar fully embodies multi-tasking by fulfilling numerous roles in other people's lives. He gained success and fame in the Freelancing world at a time when Freelancing was an unknown term. After globally acknowledged recognition, he set out to help and motivate the youth of Pakistan with his Freelancing tips and lectures. We can readily call him a Creative head, a philanthropist, a YouTube Instructor, and a Patriot Pakistani. Let's delve into his early life, brilliant career, achievements, and other salient aspects of his inspiring life.
Early Life
Hisham Sarwar was born on May 28, 1975, in the Rawalpindi City of Pakistan. Starting his education as a mediocre student in his studies, who could have guessed this child would move on to become a millionaire one day. He passed his matriculation in 1992. Low-grade marks in matric forced him to choose the Arts field. He did FA and then, later on, B.Com. Even he admits to difficulties in his studies in his book 'Seekhana Seekho.'
"Studying till 12th standard was like a nightmare for me."
For his Master's education, he did a Master of Business Administration (MBA) from a renowned university with average marks. From an average marks student, great thought and serious dedication pushed him to become the top-most freelancer in Pakistan. His career clearly shows his hard work and ingenuity.
Career
Hisham Sarwar started his career with a regular job, like other 9-5 office workers, at a US-based company. Alongside his office job, he started his Freelance career by working during his lunch breaks and evenings. Hisham began with a single computer in 2001 and offered his services as a Freelance Graphic and Web designer at major marketplaces like Fiverr, Upwork, Freelancer.com, and Guru.com. He started two decades back when Freelancing was utterly nonexistent in Pakistan. He gained clients by putting his blood and soul to work and started earning handsomely. After a few years, this success and workspace freedom of the Freelancing field prompted him to work on freelance projects full-time.
Hisham quit his regular job and got famous internationally through his hard work and positive attitude toward his work and clients. In 5 years alone, he earned more than $1 million. The platform named com listed him in their top ten freelancers and had his picture pasted on their webpage for about 3 years. It was all because of his vast client base globally.
As more work started pouring in, he had to hire more freelance workers to handle the massive workload. This led him to make his own company, Infomist, a leading Graphic and Web development company. It has branches in different world cities, including its head office in Dublin, Ireland, and deals with international clients. According to Hisham Sarwar,
"The client retention rate of Infomist is 60%. Mostly, previous clients come back for future work."
Achievements
When you lightly skim through the lengthy list of achievements collected by Hisham Sarwar, you feel awed and inspired. His constant commitment to providing quality Freelancing services and excellent client communication gave him regular clients internationally. If we miss out on one or two of his milestones from the list below, the error can be easily explained. As he won numerous distinctions in his life and not just as a Freelancer but also as a teacher, a guide, and a philanthropist.
1.    Company Feature in Top-most Service Providers
He established Infomist, his brainchild when few had foreseen the demand for website development. His company has been featured on guru.com's top 10 service providers list. All this progress and success has been gained only due to this man's visionary leadership, perseverance, and hard work.
 2.    Global Impact Award by Upwork
He received the Global Impact Award from Upwork. This award recognizes freelancers worldwide who positively impact their local communities through their work. Hisham has contributed much to his local community and deserves this award.
Firstly, by using his web development skills to help build websites for small businesses and nonprofits in his community.
Secondly, he has also volunteered his time to teach computer programming to students at his local library.
3.    Named in Top 100 Freelance Influencers by Freelancer.com
Hisham Sarwar was added to the "Top 100 Influential People" in the Freelancing Industry list by Freelancer.com in 2016. He is the only Pakistani with the unique privilege of being included in this list of influential freelancing professionals. This award highlights this guy's impeccable work ethic and premium-quality performance. No wonder freelancers and newcomers keep bombarding him with endless questions about increasing their freelance income and becoming great freelancers like him.
4.    Star Teacher on DigiSkills
Hisham Sarwar never skimped on sharing knowledge and guidance about Freelancing. He didn't horde knowledge for its own sake. His 2 major Facebook groups are a statement of this reality.
When he created his Facebook groups, people started asking questions about earning online. He answered them to the best of his ability to aid in resolving people's problems. Within a few days, the questions became so numerous that a team was needed to answer them. Observing great people's interest in Freelancing, Hisham started teaching Freelancing for free through videos that went viral in no time. After all that, he gained a lot of respect and fame, becoming a celebrity in no time
After some time, Digiskills, a top-rated government program, approached Hisham to teach a freelancing course for Pakistani youth. Digiskills aimed to train 1 million freelancers to help reduce unemployment in Pakistan. After recording a course on Digiskills, his fan following grew immensely across borders, earning him students and well-wishers globally. He is rightly considered the front face of www.digiskills.pk, even today.
5.    Founder of Multiple Great Platforms
The legend of Hisham Sarwar as a Creative Master is based on reality. He created great new platforms like Rozgarpakistan.com (2014), Being Guru.com (2015) and WorkChest (2015).
      i.        Rozgar Pakistan
Rozgar Pakistan is a platform where freelancers from Pakistan post their service packages, and buyers can purchase those services. It is almost like the Fiverr marketplace. The innovators are trying to connect the second model, where employers post a project and freelancers bid on it.
     ii.        Being Guru
He founded Being Guru by collaborating with a Silicon Valley US friend. It has a blog about Freelancing, motivation and technology. This platform guides and advises people on their specific areas of interest.
    iii.        WorkChest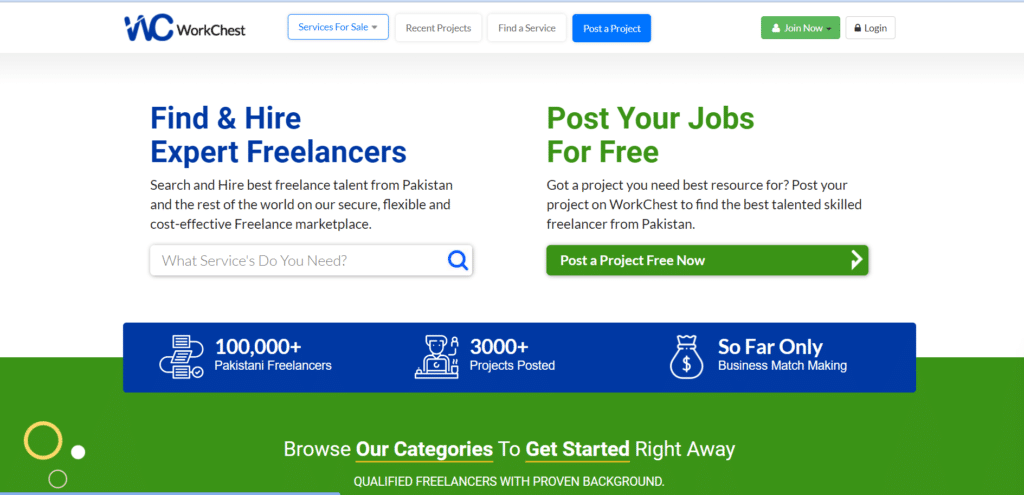 He founded WorkChest, the first Pakistani Freelance market where local and international clients first contact a freelancer. They can't directly hire a Freelancer. Instead, it's up to the freelancer whether he contacts back with a willingness to work or not.
6.    Creator of Amazing Apps
Hisham Sarwar is a creator of wonderful apps, namely Truedrop and Konbola.
i.  Truedrop
The Truedrop app is an application that connects blood donors with hospitals. It's a Silicon Valley-based partnership that works within a specific kilometer radius. Victims download this application during an emergency and ask for blood donations. This request or demand shows up as a notification on the donor's Android-based mobile phone. Furthermore, Hisham also posts on his Facebook pages about any urgent need for blood to help people.
ii.  Konbola
He created a unique app called Konbola to help people who are in distress. If the possible victim feels insecure or scared, the app sends the victim's location notification to their selected contacts to ask for help. This app has been lauded in Pakistan as it provides a secure backup plan for single females venturing outside their homes for professional or personal purposes.
7.    Rising Star Award by the Pakistan Software House             Association
Among Hisham Sarwar's multiple local and internationally won awards comes the 'Rising Star Award' by the Pakistan Software House Association in 2017. This award is generally awarded to those young entrepreneurs who make a positive impact in the IT industry.
8.    Prime Minister's Excellence Award
Former Prime Minister Imran Khan awarded Hisham Sarwar the 'Prime Minister's Excellence Award' on February 2022. This award is bestowed on people who do a tremendous service in their particular field or for Pakistan. Such individuals belong to all walks of life.
9.    Author of a Best-seller
Hisham Sarwar is also the author of multiple books. One of his books, 'Seekhna Seekho,' is immensely popular. Seekhna Seekho is a story of Hisham Sarwar in which he shares how he became an internet millionaire. He further shed light on 10 principles of success and 4 power hours to succeed.
10. Featured in International Publications
Being a great Freelancer, Creator, entrepreneur, teacher, and much more, it is not strange that he gets featured in various popular publications. These include Forbes, Pro Pakistani, Entrepreneur, Huffington Post, etc.
Hisham Sarwar's Motivational Words/ Quotes
Words carry the power to inspire and motivate us. Here, motivational words or quotes from a true teacher like Hisham Sarwar may improve your perspective. They may even help you in your journey of life and Freelancing career as well. Some of the inspiring and motivational words by him are;
You are as big as you challenge yourself.
In my opinion, if you can polish your passion, it is most better than a full-time job and working for someone else.
If you don't talk about yourself, no one else will talk about you.
Motivation Source and Guiding Star for Youth and Newcomers
At a time when the world has become genuinely fast-paced, Hisham Sarwar is ready to guide today's youth about any Freelancing issue. Such humble and giving nature has won Sir Hisham thousands of hearts globally among his students and followers. Even for newcomers, he suggests students and educated people start freelancing careers. Recently, he came up with the top high-in-demand and highly-paid skill sets. These skills include web development, mobile application developers, software development, graphic designing, content writing, and SEO.
He is doing a great job of spreading awareness among youngsters about freelancing. He does it through video tutorials on his YouTube channel, Fb groups, Twitter and Instagram accounts, where he or his team answer any question about Freelancing. He acts as a huge source of motivation for numerous individuals.
Hisham Sarwar Net Worth
Hisham Sarwar is rightly considered one of the leading freelancers in Pakistan. No wonder people speculate about his current net worth as of 2023. He earned over 1 million US Dollars from different freelancing sites in just starting 5 years of his career. But Sarwar's total net worth is not known and remains a mystery. He often tries to motivate the younger generation to pursue their freelancing dreams by mentioning his Freelance success with absolute humility and zero boasting.
Giving Back to the Community
He believes in giving back to his community. For this purpose, he visits different universities in Pakistan and provides hands-on training to Pakistani students. Along with providing innovative ideas at every turn, he hosts the soul of a philanthropist. This is clearly expressed through his words as mentioned below:
Conclusion
Trying to describe the massive personality of Hisham Sarwar is like trying to bottle up an ocean in a cup. He plays so many roles, all for the express benefit of any who comes into contact with him or his content. People rightly call him a 'Freelance Guru' who gives excellent tips and tricks about Freelancing. Many people got inspired by his videos and started earning remotely from home through online means. The upcoming generation is benefiting from Hisham Sarwar's mentorship and successful example as a Top-most Freelancer. His achievements are praise-worthy and stand him apart from other Freelance communities.
Note: All images used in this article are borrowed from Hisham Sarwar Official FBpage and belong as such to the original owner Sir Hisham Sarwar regarding copyrights. These are being used for this article purpose only.