Deep Set Eyes! You must have heard the term generally, but how to know you have them? And how to tackle such eye shape? These might seem mundane to some folks, but knowing your eye shape matters. Particularly for doing makeup, you want your eyes to look more attractive and pleasantly prominent, whatever the shape. Apart from deep-set eyes, other eye-shape names are almond eyes, close-set eyes, wide eyes, protruding eyes, hooded eyes and so on. Let's explore the concept and practical ramifications of having deep set eyes.
What are Deep Set Eyes?
Deep set eyes are universally popular and trendy due to their uniqueness and attractive beauty. So how to define this? And is it just a shape or something to worry about medically? In most cases, deep-set eyes are a specific eye shape where the eyes are set back further into the eye socket, creating a prominent brow bone. Moreover, you can also observe a natural shadow effect that may cause the eyes to look smaller in size than they are.
Did you know? Another name for such an eye shape is" Deep Seated Eyes."
Deep Seated Eyes Due to Medical Issues
This eye shape exists naturally in people of all ethnicities and genders. But, in some cases, deep set eyes look is due to medical issues commonly linked with genetic conditions, such as acromegaly, Sanjad-Sakati syndrome, etc. While deep set eyes are a stunning feature, they also come with challenges, including makeup and skincare.
How to Know You Have Deep Set Eyes?
Are you standing in front of the mirror, checking your eyes? 
If you have never wondered about your eye shape, start wondering now. As a single makeup look doesn't suit every eye shape, just like a pair of jeans will not fit just everybody. The length or waist should be spot-on for the jeans to look lovely on your legs. Similarly, your deep-seated eyes require particular makeup techniques for your eyes to look larger. Let me help you with some basic checking-out strategies.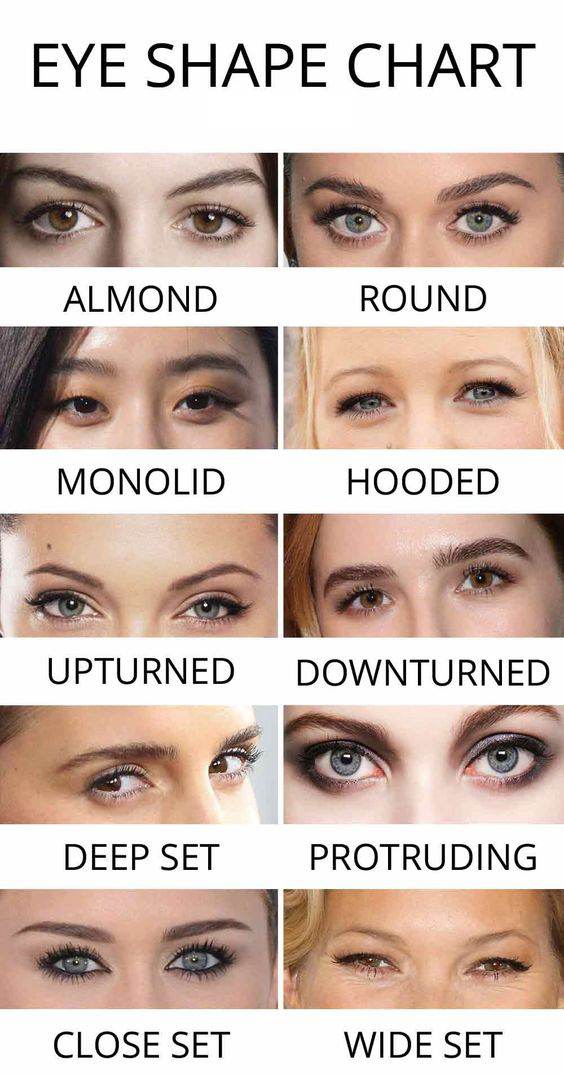 1.    Check the Shadow
Set yourself in a well-lit room or under an LED bulb. If a shadow forms under and around your eyes, similar to heavy bags under your eyes, due to the protruding brow, you definitely have deep-set eyes.
2.    Check Your Eyelids
Your upper eyelids consist of the area between your eyebrows and eye crease. The little upper eyelids indicate your eyes are small, giving you deep set eyes.
3.    Check Your Crease
Deep set eyes leave a crease even when you close your eyes. The prominent creases and the retraction of the eyelid into this visible crease when your eyes are in an open state seal the eye shape as being deep set.
Tip
If you are still unsure about how to determine your exact eye shape, wikiHow is the perfect further reading material for you.
Tips To Enhance Deep Set Eyes
So you finally figure it out what eyes you have, so lets move forward for the tips to enhancements 
Who can deny the importance of applying the right kind of makeup? It changes you, enhancing your features to make them appear at their best. Let your eyes pop out by following specific makeup techniques. Have deep set eyes? Not sure where to begin from? Worry no more as we give you some excellent tips to help you manage your eye shape beautifully:
Placing an eyeliner just right will make those deep-set eyes more prominent. The magic trick is to use dark eyeliner on your upper lash line. This thick line will give your eyes more depth. Furthermore, avoid applying eyeliner to your waterline, as your eyes may start looking smaller. It is not ideal for such shaped eyes.
Applying Mascara to deep seated eyes can readily turn into a disaster. Because when you carelessly apply Mascara, the eyelash tips can easily brush the eye crease due to the less distance between them. Skipping on Mascara is not ideal, as you can add great volume to your lashes with only this single makeup item.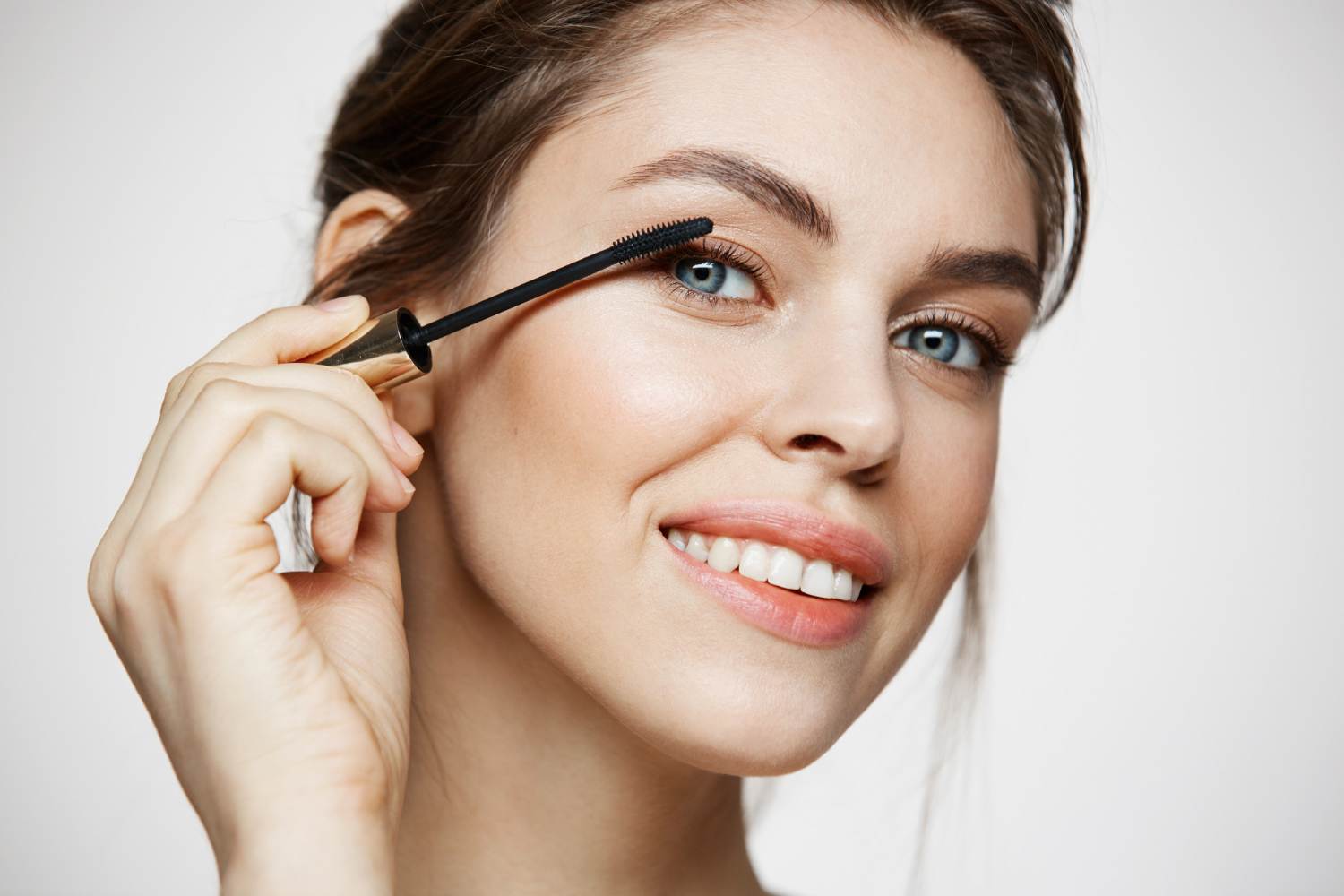 People with deep set eyes should carefully handle beauty products, particularly applying Mascara. The practical tip for such a matter is to dry up your Mascara properly before opening your eyes completely.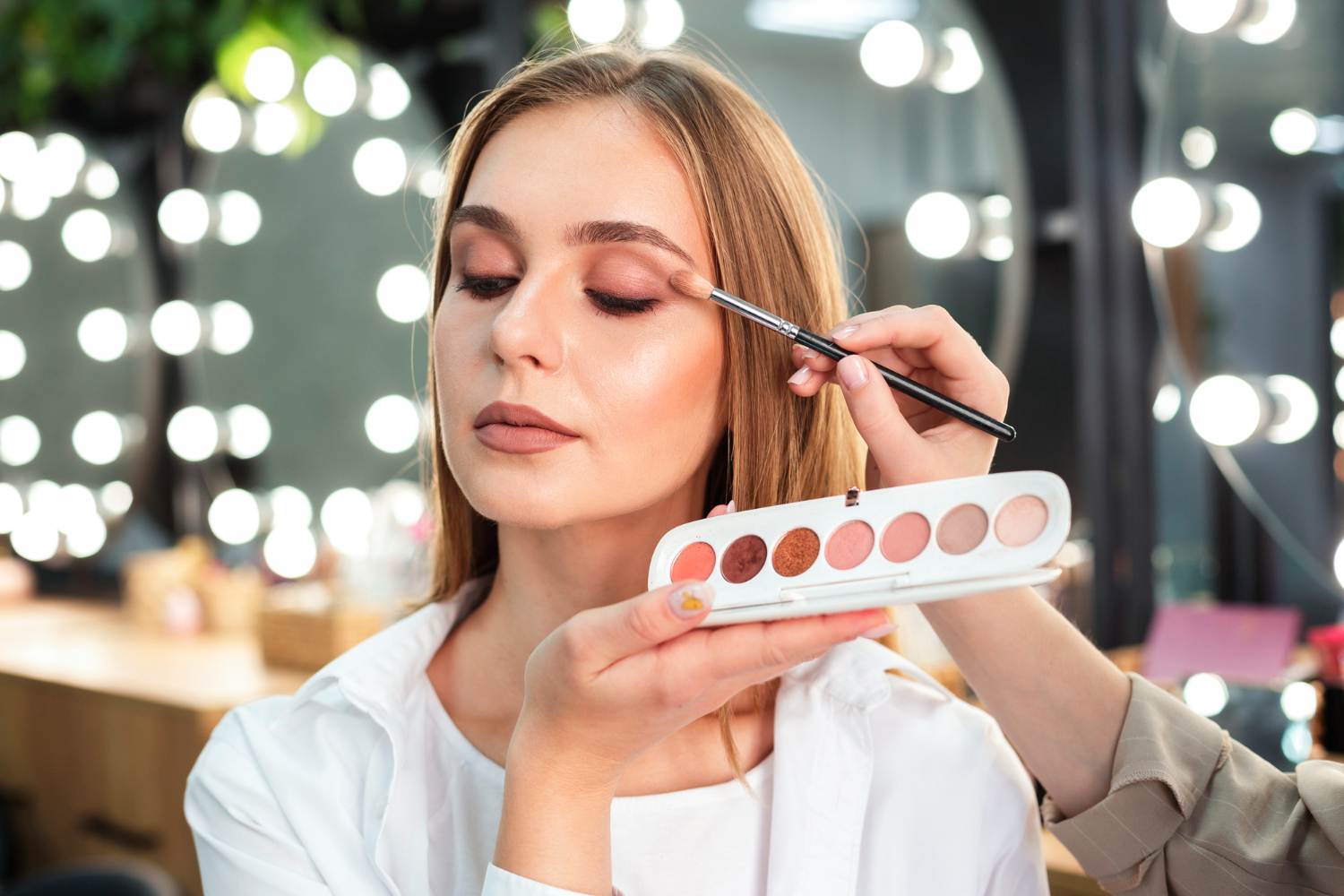 Using eye shadows during makeup can make your deep-set eyes appear more open than the laid-back look. Use light eye shadow on your eyelid and a darker eyeshade on the crease of your eye. This creates an illusion of depth, making your eyes look bright, not shadowed. Who knew? One could alter their eye shape look through artfully juggling eyeshades alone.
Give a more awake and brighter feel to your deep seated eyes by using a highlighter on your brow bone and the inner corner of your eye. Such a makeup technique always accentuates your deep-set eyes.
The jutting brow makes the deep seated eyes look smaller. Go for false eyelashes! You can create a lovely dramatic effect as false lashes can open your eyes, making them appear larger. The trick is to opt for a natural-looking lash style that doesn't look over the top and adds volume and length without looking too dramatic.
You see, with the right makeup techniques, you can enhance your eye shape and draw attention to their natural beauty. Moving onward, even celebrities don't escape public's adoration because of their attractive deep-set eyes.
Celebrities With Deep Set Eyes
Whether gents or ladies, many famed celebrities possess this distinctive eye shape. As you have read, this eye shape creates a shadow that makes the eyes appear to be set deeper into the face. Many people find this feature striking and fawn over celebrities with such distinctive eye shapes. Let's take a sneak peek at some of the most ravishing stars, blessed with deep-set eyes, giving them a mysterious and alluring look.
1.    Emma Stone
Image Source: 🩷𝑬𝒎𝒎𝒂 𝑺𝒕𝒐𝒏𝒆🤍 (@_.emma_stone._) • Instagram photos and videos
Emma Stone is a famous American celebrity with deep set eyes. With her unique shade of green eyes set deep into her face, she looks absolutely stunning. She has won an Oscar and multiple Golden Globe Awards for her amazing acting career. She is famous for her movie roles in films such as Amazing Spider-Man, La La Land, and more.
2.    Leonardo Decaprio
It is not just female celebrities that attract fans with their sharp, deep seated eyes. Leonardo Decaprio is a veteran American actor who has deep seated eyes. His eyes and sharp cheekbones give him a dashing personality. Add to this attractive package his tremendous acting skills in great Hollywood movies, and you get loads of die-hard female fans. His famous movies as an actor include Titanic, inception and Blood Diamond.
3.    Jennifer Lawrence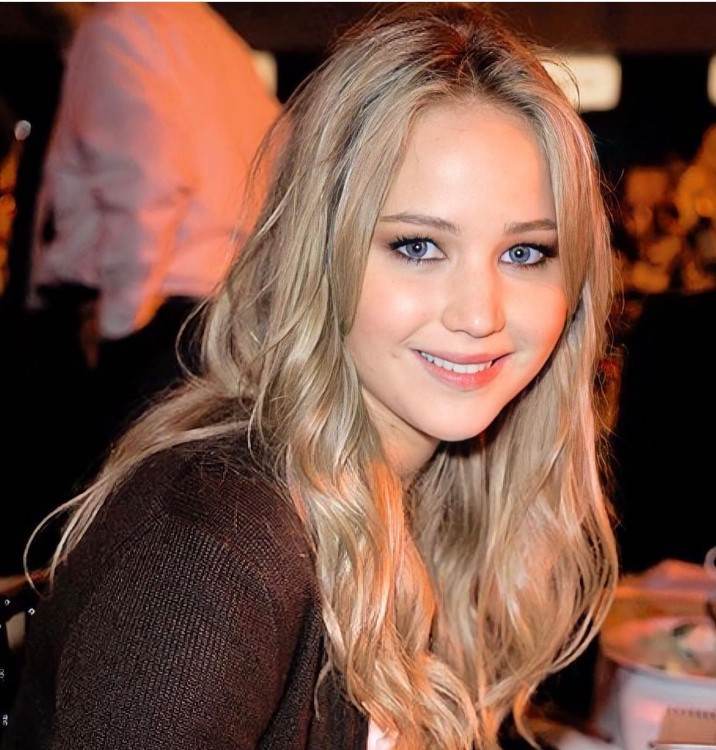 Image Source: Jennifer Lawrence (@jenniferlawrence_) | Instagram
Jennifer Lawrence is a famous upcoming celebrity in the younger generation with deep set eyes. Her eyes' unique shape and her supreme confidence give her a powerful personality. She got famous with strong female roles in movies such as her role of Katniss in Hunger Games Saga. No wonder she is one of the most sought-after Hollywood actresses.
4.    Benedict Cumberbatch
Benedict Cumberbatch, known for his striking eyes, is another great British actor on the list of famed celebs. His deep-set eyes of a bright blue shade and his spectacular acting skills give him a sophisticated air. He has received various accolades, including a British Academy Television Award and a Primetime Emmy Award. Sherlock series and Doctor Strange series are some of his renowned acting projects.
5.    Keira Knightley
Keira Knightley is another celebrity with striking deep set eyes. Her classical beauty and excellent acting skills mark her as a versatile actress, able to take on a wide range of roles. Not only was she nominated for several major awards, but she is also famous for her role in the classical movie, 'Pride and Prejudice.'
Other famous names with deeply placed eyes include Henry Cavill, Ryan Gosling, Jennifer Aniston, Robert Pattinson, Kim Kardashian, Kristen Stewart, Chris Hemsworth and many more.
Skincare For Deep Set Eyes!
Keep your eye area hydrated, as the skin around the eyes is delicate and quickly dries. Remember, dry skin creates fine lines and wrinkles. In addition, using hydrating eye cream daily can really help you. For further care, use sunglasses and sunscreen around your eyes and face to protect yourself from the sun's UV rays.
In Conclusion!
Whatever your eye shape is, embrace it to the fullest! With deep set eyes, you get that extra seductive appeal. But it is only possible if you adopt healthy makeup and skincare routines for your eyes. In the end, I believe your confidence is the distinguishing key when it comes to any feature. So, wear your deep-set eyes with pride!
Frequently Asked Questions