"Interesting Facts I Bet You Never Knew About Amazon Peak Season 2022"
Customers want to get the most terrific deal on essentials and shopping sprees. Knowing when seasonal items are likely to go on sale and when significant sales occur, or having information on when likely upcoming sales will take place, they can buy everything they want at a lower price. You can make a lot of money by selling the most profitable Amazon FBA products in the last quarter of 2022 on Amazon.
Important Holiday Sales in 2022's last quarter
International Coffee Day (October 1)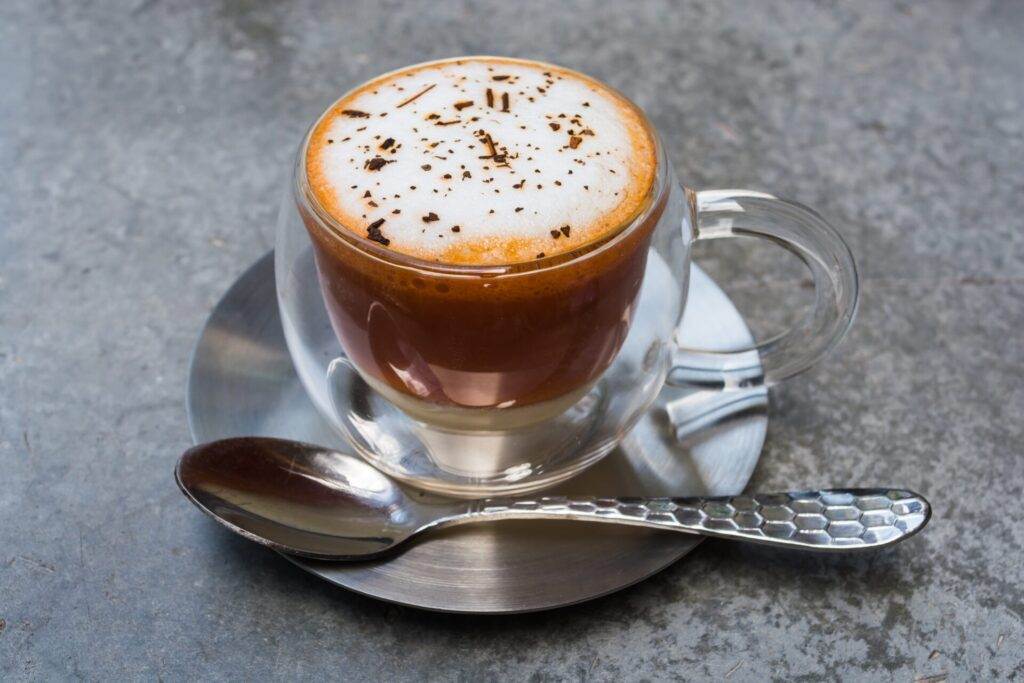 Most people ask, "Can I sell food products on Amazon?" This special promotion might respond to the fact that International Coffee Day considers coffee-related goods. These goods will be available on October 1.
Do you appreciate a good cup of coffee, or do you know someone who does? You have cause to celebrate because International Coffee Day brings many deals and discounts from coffee shop chains, cafés, and specialized businesses. If you have a coffee-related business on Amazon, it would be on top of the Amazon fba grocery category.
Halloween itself is not a big retail day. However, this is when any decorations, sweets, and frightening costumes that did not sell earlier in the month will be sold out. Participants intend to decorate their houses (53%), carve pumpkins (46%), and decorate their pets (18%).
Halloween is also expected to predict Black Friday and Christmas shopping patterns. Halloween has been seen to run some successful discounts and promotions on seasonal items at the end of the month.
Thanksgiving Day (November 24)
Thanksgiving Day is a public holiday recognized in Canada and the United States to remember the previous year's harvest and other blessings.
Thanksgiving is a beautiful occasion when people from all cultures gather to share their customs and food, allowing them to experience the warmth of their dearest hearts. People give cards and traditional items to each other. Things like turkeys, decorations, and so on are popular items for Thanksgiving. Merchants can take advantage of this and sell like crazy on Amazon.
Early Black Friday Savings
Although Black Friday does not occur until November 25 this year, marketing for the shopping holiday had previously begun in prior years in the month of October. Customers will be eager to purchase if you provide early Black Friday specials, discounts, coupons, or other promotions in October. Many people in October 2021 preferred early Black Friday deals featuring discounted books, different games, pet accessories, and toys, among other items in the amazon categories list.
Black Friday and Cyber Monday(November 25th and November 28th)
It is the day following Thanksgiving when people begin their Christmas shopping earnestly. Still, it has grown into a nearly month-long phenomenon that has overtaken the whole month of November.
Cyber Monday provides internet bargains and often replicates many Black Friday offerings (November 25). It is also well-known for its clothes and vacation discounts.
Last quarter's top-seller amazon gated categories 2021 were Toys and Home. Best-selling items included Colorfulkoala Yoga Pants, Sengled Smart Light Bulbs, Apple AirPods, REVLON One-Step Hair Dryer, Echo Dot (3rd Gen), Beats Studio Buds, and Fire TV Stick with Alexa Voice Remote.
Besides, autonomous selling partners, primarily small and medium-sized firms, represented the more significant part of all deals from the shopping extravaganza following Black Friday until Cyber Monday.
Moreover, there is still an opportunity to buy and save, as new offers will be added to Amazon consistently for the rest of the season. Amazon will also provide reduced pricing on giftable and trending items across all amazon product categories and subcategories list.
Green Monday(December 12th)
Green Monday is the 2nd Monday in December, one of the biggest shopping days in the US. It's the day when customers learn they have just around ten shipping days till Christmas. This sense of urgency converts into online purchases as people race to finish their holiday shopping lists.
Super Saturday/Panic Saturday(December 17th)
The last Saturday before Christmas is one of the year's busiest shopping days. Although many buyers will visit physical stores, this is an excellent opportunity for online companies to offer free delivery and advertise "last chance" bargains.
National Free Shipping Day(December 18th)
In 2008, Luke Knowles set up the national Free Shipping Day. He saw that advertising free shipping and guaranteed Christmas Day delivery would increase online sales. The event was a success and was one of the top ten most profitable days in e-commerce throughout the holiday season that year.
Join hundreds of other online shops promoting National Free Shipping Day and see if you can increase your sales!
Christmas Eve and Day(December 24–25th)
These dates symbolize a religious and cultural festival for billions of people worldwide who commemorate the birth of Jesus Christ.
Christmas may become more commercial yearly, but it is still a family occasion, so concentrate your marketing programs on emotional wishes and sentiments.
Boxing Day is a public holiday enjoyed in many countries with historical links to the Uk. The day is spent with loved ones.
Some think that Boxing Day originated in medieval times. Today, it is usually seen as a continuation of the Christmas season.
New Year's Eve (December 31)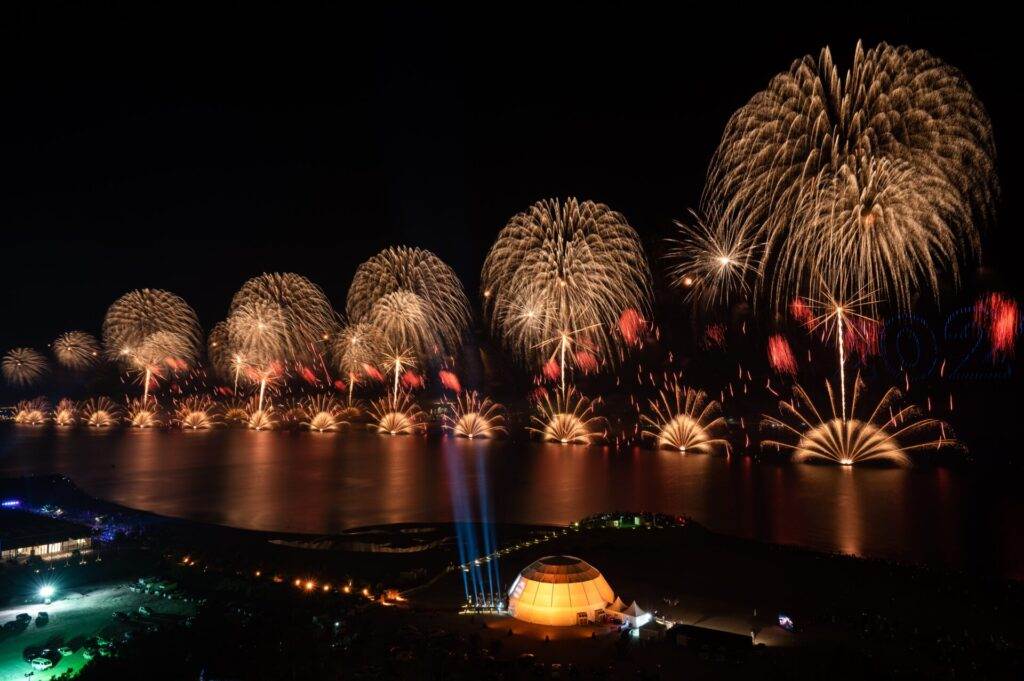 Social gatherings and fireworks viewing typically mark the last day of the year. It's also the perfect opportunity to flaunt your most opulent party attire.
It's New Year's Eve. After-Christmas discounts and retailers providing a New Year's sale often occur from December 26 to January 1, and the cycle of looking for forthcoming deals begins all over again. Businesses send out New Year's greetings to their clients, reflect on the previous year, or offer special deals, generally on things that may be used in the event's preparation.
Top 10 Products To Sell in the Last Quarter of 2022
You may choose and sell various items from the Amazon vendors list. The following are some of the top items to sell on Amazon FBA during the last quarter of 2022:
1. Gift Cards
Amazon gift cards are popular because you can fill them with the desired amount of money and present them to someone so that they may buy whatever they want from Amazon. With Amazon's enormous assortment of items, one is spoiled for choice, which is why gift cards are so popular all year. Amazon merchants may sell several gift cards based on the occasion.
2. Gift Bags for Christmas (or Generally, Multi-Packs and Bundles)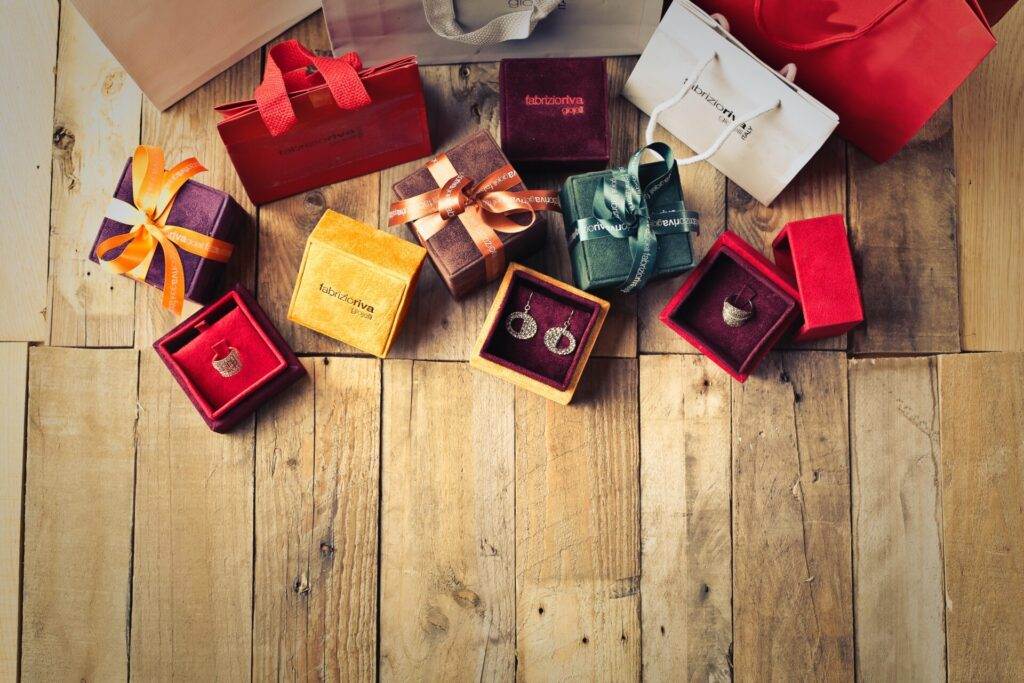 It should be no surprise that gift bags sell well over the festivities, yet the best time to buy is before Christmas.
Taking this a step further, selling multi-packs like this or actual product bundles (aka gift packages) might benefit you. Multi-packs and bundles allow you to add a variety of unique goods for various occasions, allowing you to avoid rivalry. By encouraging customers to buy in bulk on Amazon, you may increase average order value (AOV) and, as a result, profitability.
On the other hand, bundles need planning ahead of time. From finding the right things to bundle to being set up to manage inventories around them. Amazon also has tight policies regarding product bundling. You may only list a bundle in one amazon product type at a time, for example, and you must label it after the most expensive item.
If you can follow these criteria and avoid mistakenly overselling your items, then kits and bundles might provide you with a competitive advantage. You may sell slow-moving or extra merchandise more quickly while safeguarding your margins and offering your buyers a decent value.
3. EBooks for Fictional Vacations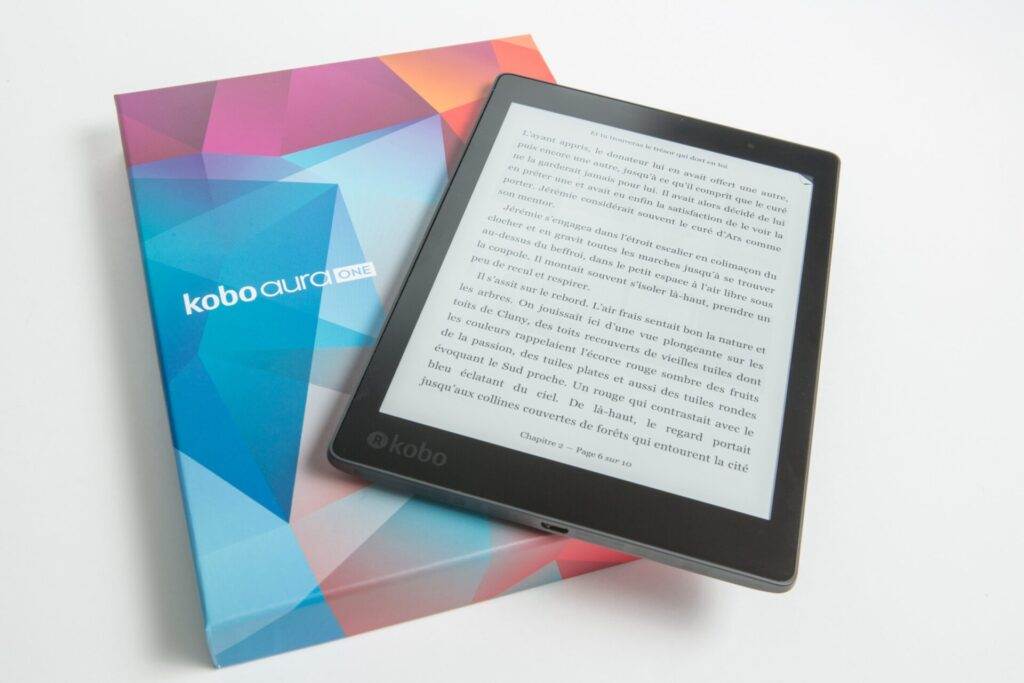 People like to read holiday-themed fiction ebooks by their favorite writers during the holidays. If you're a writer at heart, compose your narrative on paper, format it as an ebook, and sell it on Amazon. People purchase these all the time! It's an excellent way to get passive income.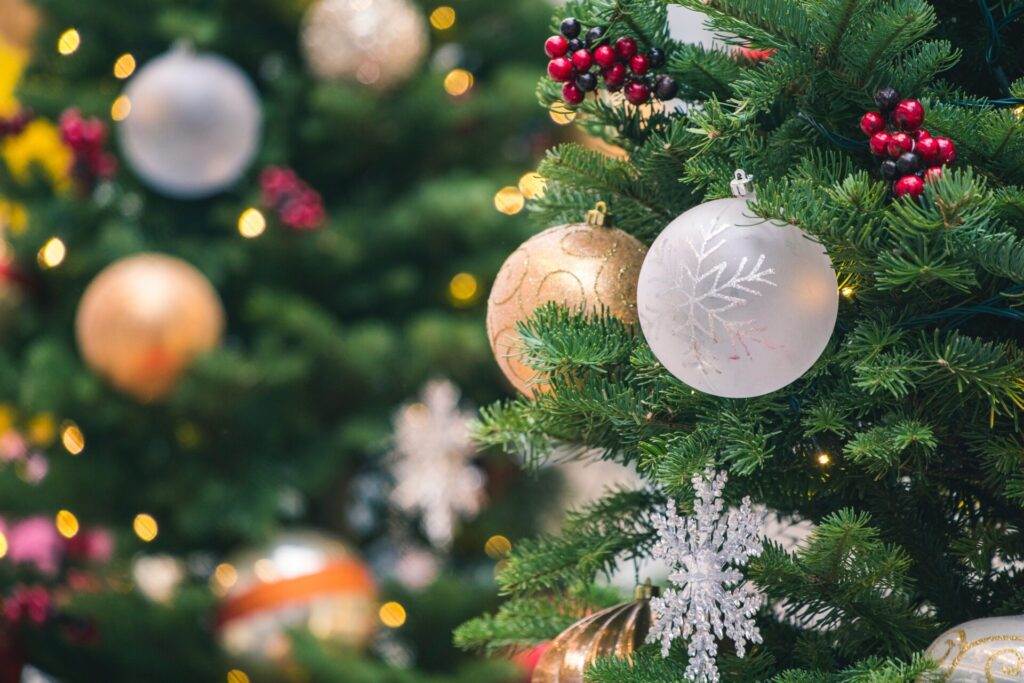 Ornaments are another great Christmas activity to make and sell! You will be shocked at how much someone is prepared to spend on a customized Christmas tree ornament. During Christmas, the mall always has these kiosks selling ornaments with people's names.
They're asking for absurdly high prices, but many people are still purchasing them! It is a reliable predictor that they are simple to create and sell. So if you're creative, give your customer a one-of-a-kind ornament to add to their already extensive collection.
5. Arts and Crafts" Traditions
Holiday arts and crafts is a well-known product line that should be in every home. Whether for children, home décor, or simply for creative aesthetics, To make Thanksgiving beneficial, a merchant can offer products such as different types of paper, decorations, fliers, and streamers.
6. Sculptures, Home Decor, and Goods
The most excellent part about producing Halloween things is a prominent DIY seller and customer community. The appropriate decorations may make all the difference, and some individuals will pay more money if the piece is appropriate for their setting. Consider ghost lights, pumpkin carving kits, eerily similar tombstones, and fog machines.
7. Halloween Trick-or-Treaters
The NRF predicted a six percentage point decline in trick-or-treaters, but shoppers were still getting ready and buying a lot of candy. Halloween candy and sweets, in general, were among the most profitable Halloween-associated item this October.
The top 50 Halloween candy listings generated an average monthly income of up to $96,000! The epidemic has undoubtedly not dampened demand for Halloween treats in previous years.
8. Food and Beverages in Packages
Especially in the winter, nuts, coffee, hot chocolate, and tea are among the foods and beverages most people choose. Including a food or drink item during November may be a safe bet. The most popular items in November 2021 were jars of whole cashews with sea salt, boxes of individually wrapped pistachios, and 100-packs of single-serve coffee mugs.
9. Tea Utensils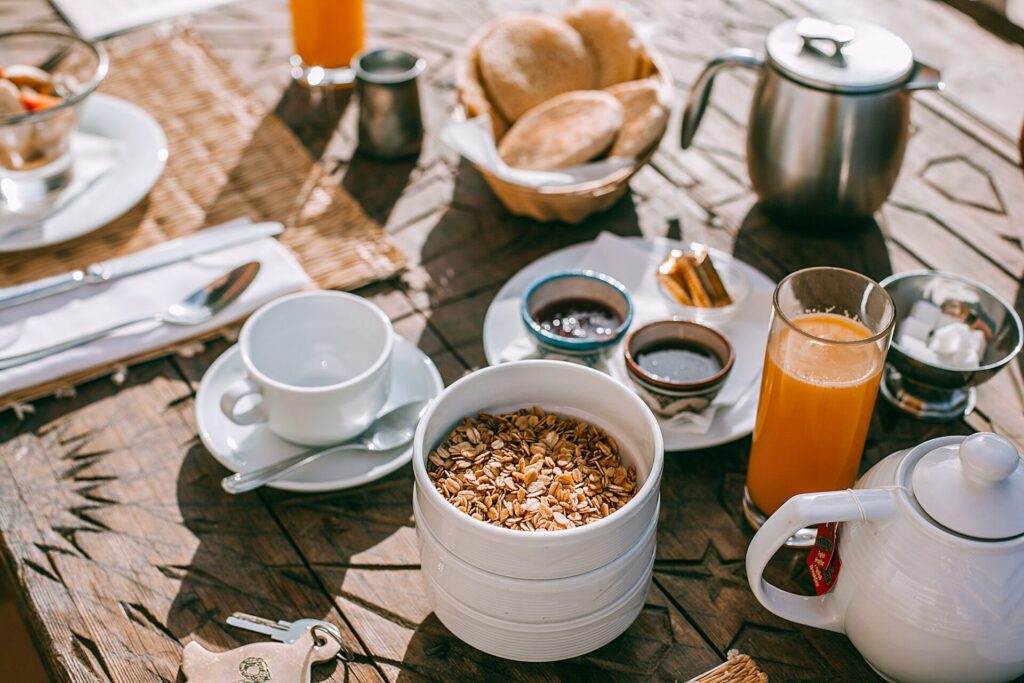 Tea is more popular than coffee and is the most popular beverage on the planet. Customers may dress up their tea-drinking habits with one-of-a-kind equipment or beautiful devices such as kettles, infusers, and muslin bags.
In the last three months of the year, which are winter months, the consumption rate of tea increases, which causes an increase in buyers of tea accessories.
10. Tattoos and Temporary Body Art
As the 2019 epidemic took hold, the tattoo and body art industry also suffered. During Thanksgiving, buyers will have the ideal (and urgent!) opportunity to get temporary tattoos and body art for events such as parades and masquerades. So they grew popular on such occasions and rose to the top of the list.
FAQ's
1- What is the best day of the year for sales?
Most people would say it's Black Friday, but it depends on your needs. There are several yearly sales events, some of which take place during the holidays. Seasonal promotions and discounts for specific commodities or seasonal goods are available at each event.
2- What Is the Biggest Shopping Day in the United States?
The bustling shopping day of the year in the United States is now Super Saturday, the Saturday closest to Christmas. In 2020, customers spent around $36.1 billion on Super Saturday, outspending Cyber Monday's $10.8 billion. It was also four times greater than the Black Friday sales.
3- When is Amazon peak season 2022?
Christmas is expected to be Amazon peak season 2022.
4- What Are the Most Popular Shopping Days in the United States?
Black Friday (November 26),
the second Saturday in December (December 11),
Super Saturday (December 18),
the day before Christmas Eve (December 23),
Boxing Day (December 26)
above were the busiest shopping days in the United States in 2021
Conclusion
The Christmas season is typically critical for Amazon merchants, according to experts, this might be the most profitable fourth quarter ever.  As a result, Christmas is expected to be Amazon peak season 2022. Your best option is to devise a strategy as soon as feasible and to plan ahead of time. Look for things that are moving up and did well last year, attempt to identify items with little competition, and remember that there will likely be more significant traffic on Amazon during this festive period.
You may create several gorgeous landing pages for your promotional and sales campaigns and become a part of top Amazon sellers by revenue, particularly during the holiday season.
Make sure you plan so you don't miss out on great opportunities to become one of the top Amazon Sellers.