UpCat Upwork Job Alert, ChatGPT Cover Letter
PERSONALIZED PROPOSALS TAILORED TO EACH JOB AND EMPLOYER Are you tired of sending out generic cover letters and getting lost in the sea of competition on Upwork?
Well, here is the solution.
The 100% Free A.I. Job Search Assistant!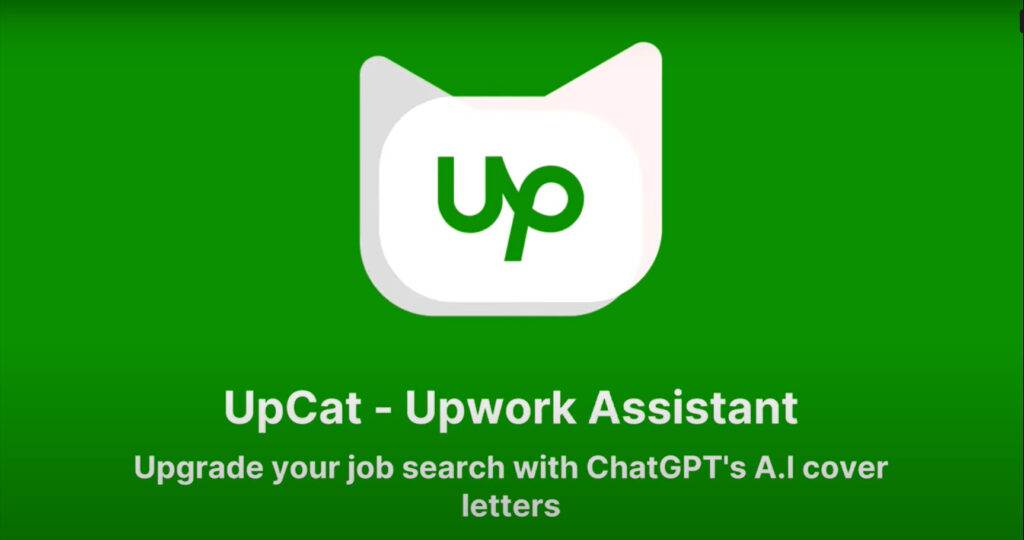 UpCat is here to help! Built on top of ChatGPT, UpCat uses A.I. to tailor your proposals to each job and employer, giving you the best chance of standing out in a crowded job market.
With UpCat, you can easily create professional, tailored proposals that will get noticed by potential employers.
REAL-TIME ALERTS ON NEW JOB OPENINGS But that's not all – UpCat also offers real-time alerts to help you stay on top of new job openings and never miss an opportunity.
With UpCat, you'll be the first to know about new gigs that fit your skills and experience. 100% FREE TO USE, And the best part? UpCat is completely free to use. Don't waste any more time on mundane, ineffective job search techniques. Upgrade your Upwork game with UpCat and land your dream job today! Ready to revolutionize your Upwork job search?
Download the UpCat Chrome extension now and start creating winning proposals today!