Have you ever been in a terrible position when everyone is against your relationship? Have you experienced being featured in a "Romeo and Juliet"-style story when everyone is against your relationship? or when someone interferes in your relationship Have you ever been in a romantic relationship when it's simply the two of you vs the world? What to do when everyone is against your relationship? Are you struggling with something similar right now and feeling lost? Do you feel as though you need help figuring out what to do? It may take work. It may cause you to feel awful or conflicted about your family and lover.
If your family tells you they disapprove of your relationship, you may want to respond defensively and violently. You may even want to disregard what they say and block them out or keep your connection hidden. These are normal first responses, but it might be beneficial to consider the situation further.
When Someone Interferes In Your Relationship 
The bubble that usually surrounds you as a pair does not stay forever, no matter how great things are going. You must eventually start engaging with each other's families.
Unfortunately, some people do not restrict their opinions and instead intervene in the relationship, inflicting harm. These people not only feel they have the right to assess the relationship, but they also believe they have the power to defame or cause strife for the partnership to fail.
In truth, there are several methods to infiltrate a relationship. These are not necessarily aimed directly at the person; poisoned darts are frequently hurled. Nosy individuals, for example, might draw attention to all the requirements that your spouse does not fully meet. They can also alert us to whether we are spending too much in that connection or whether we can pursue other possibilities. They start a tug-of-war battle to destroy your relationship.
It is critical to emphasize throughout this process that it is only sometimes external influence that is significant. This interruption is sometimes wanted to moderate the intimacy of the connection. When we consider it this way, we can see how a couple may unintentionally use a family member to assist them in maintaining their connection. 
Don't Let Others Ruin Your Relationship 
Sharing things with close friends or family is natural, and we often do it. However, you might discover yourself disclosing too many details to them regarding something that should preferably be kept private. These are referred to as personal belongings. They are the center of your world since they are there for you through every phase of life, but it does not imply that you should allow them to intrude on your privacy. Their meddling in your love life might make matters worse for everyone. So don't let others ruin your relationship, even if it is a friend or family member.
Also Read: Psychological Facts About Soul Mates
Signs Someone Is Trying To Ruin Your Relationship 
Whatever you do, someone will always want to end your relationship because they envy or admire you and don't want to see you with anybody other than themselves. Someone might damage your relationship for a variety of reasons. Some of the signs someone is trying to ruin your relationship are mentioned below: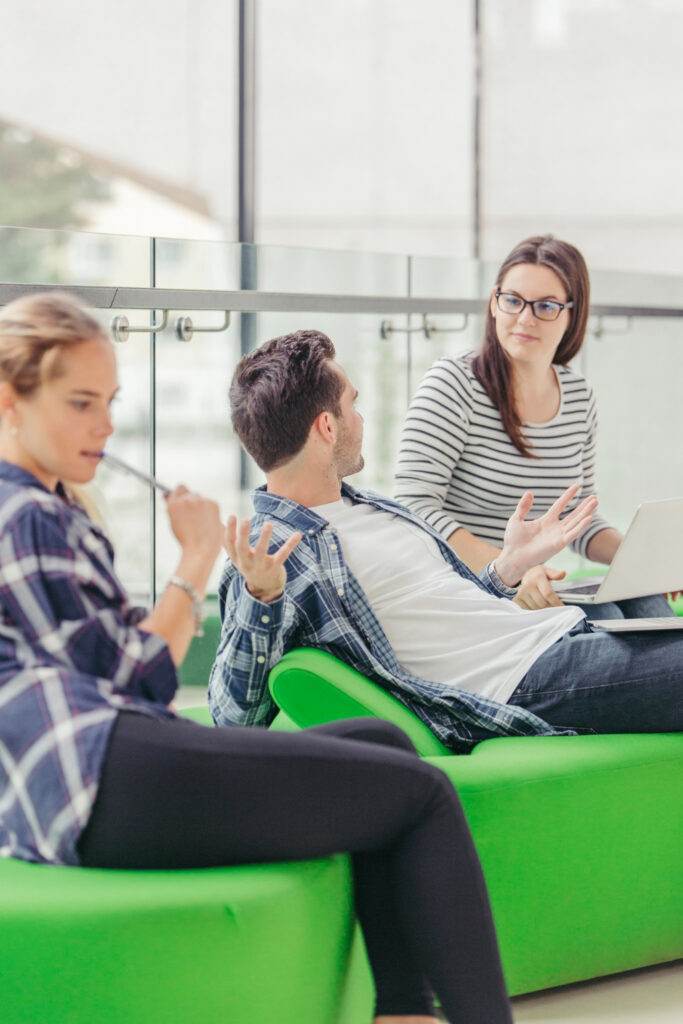 They Are Always Speaking On Your Behalf
It's great that those around you are supporting you at difficult times and will stand up for you. However, this should be different from the scenario in your relationship. Because it is intended to be between two individuals, they should undergo their fair share of ups and downs. No one should intervene. You can speak out for yourself and decide where you stand.
They Want To Discuss Relationship Issues
The other person may be intelligent and understanding. However, your relationship issues must be resolved between you and your lover. Suppose somebody expects you to accept their counsel on every difficulty you and your lover have and wants to know everything between you and your partner. In that case, they might harm your relationship more than you realize.
They Pass Judgment On Your Partner
Your relationship is ideal for you, but in the eyes of others, they fall short of your expectations in some manner. Even though they only want the best for you, they must unconditionally embrace who you love. If your acquaintances pass judgment on your partner, it might harm your relationship.
What To Do When Everyone Is Against Your Relationship?
Not every breakup makes sense; it might occur When someone interferes in your relationship. Now you might be thinking about what to do when everyone is against your relationship? or When someone interferes in your relationship? There is always a solution to every problem, and some solutions are mentioned below:
If you're dating someone, especially if you want to rekindle your relationship with the one who got away, you must establish boundaries between your relationship and others. If someone asks you about topics you've promised not to discuss, tell them you don't discuss them.
Also, if friends or family members remark or do something disrespectful to the person you're seeing, let them know that their behavior is inappropriate. Your connection with your partner will be healthier if you address problems before they become too serious.
You might live in a far deeper and more complex universe than your loved ones and close acquaintances. It would help if you convinced them that your beliefs are stronger without arguing with them. They could feel more at ease if you show them that you and your lover genuinely love one another.
Even if it does not, nothing else will be lost.
Communicating with your friends or family members may be challenging, but you must understand why they oppose your relationship. Your issues will be much easier to tackle if you know the causes. You may inform and persuade them that their explanation for not embracing your relationship is incorrect, and they will soon stop meddling and may even embrace your relationship wholeheartedly.
Conclusion
when someone interferes in your relationship, You should ensure your relationship is not a place where anyone can just wander in and meddle. But remember that your family and friends care about you and desire the best for you. Thus, their advice will be impartial. Listen when they say that they don't like your significant other. There might be some solid reason behind it, but if not, don't let them ruin your relationship.
FAQs
A. If your parents claim they'll never approve of your partner, tell them you're sad because they feel that way. Tell them you know that they oppose you because they care about you and want to protect you. Ask them to believe you and assure them you will remember their warning. End the talk by saying you continue to cherish them and hope they will change their thoughts. That doesn't imply you have to conduct your life by their ideas.
Talking about your relationship is a very personal matter, but sometimes you need the advice of a friend or family member to improve your connection. So you can receive advice but act on what seems best to you and don't allow your friends and family to interfere in your relationship even if you heed their advice.