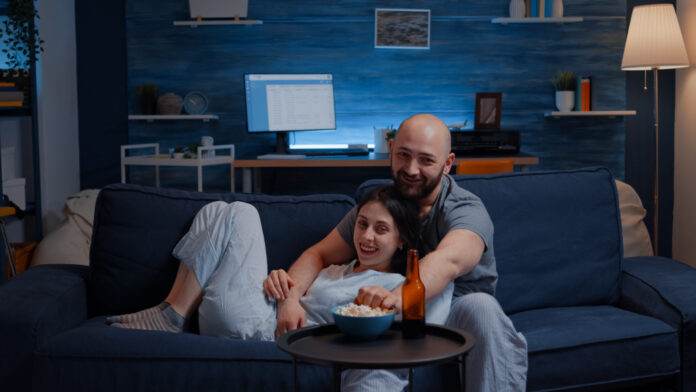 Want To Get Back To A Happy Mood Relationship?
There is an increasing prevalence of anxiety today. It affects every aspect of life. A stressed man or woman cannot give proper attention to his work or family. But when it impacts a relationship, it proves the worst thing ever that ever happens to a relationship. Those who have been in such a situation and want to regain their happy relationship mood are in the right place. I am writing this article specifically for those who wish to do so. Let me first point out some mistakes you should avoid in your relationship. Second, I'll give you some tips and tricks for a healthy mood relationship. Take a deep breath and don't stress yourself Let's Get Started.
Mistakes to Avoid for a Happy Relationship Mood
It is impossible to find a couple or relationship where mistakes do not occur. However, some of them can be detrimental and result in the breakdown of the relationship. In a relationship, communication is essential, and misunderstandings and resentment can result from failing to communicate effectively. Another mistake is taking your partner for granted. Maintaining a healthy mood relationship requires showing your appreciation and gratitude for your partner. Making time for your partner and investing in your relationship is also important to maintain a strong relationship
Here are some common mistakes we should avoid
Communication failures

Neglecting your partner

Ignoring your partner's needs

Your relationship is not a priority

Making no compromises or sacrifices

Being controlled by jealousy and insecurity

Concerns and issues are not addressed

A lack of honesty and transparency

Self-improvement and personal growth are avoided

Inflicting frustration on your partner.
Be Realistic About Your Expectations
It's easy to get swept away by our expectations in relationships. We all want to feel loved, supported, and understood, but it's important to be realistic about those expectations. Setting unrealistic expectations can lead to disappointment, frustration, and a negative impact on our mood. Relationships are about give and take, and it's important to understand that our partner may not be able to fulfil all of our needs all of the time.
You're reading this, so buckle up for the next level in your relationship.
Techniques for Improving Mood in Relationships
The success of any relationship depends on maintaining a positive attitude. Although our moods fluctuate naturally, negative emotions can often surface as well. The good news is that there are a number of ways to improve mood in relationships. Here are a few tips.
Avoid Debating Your Partner.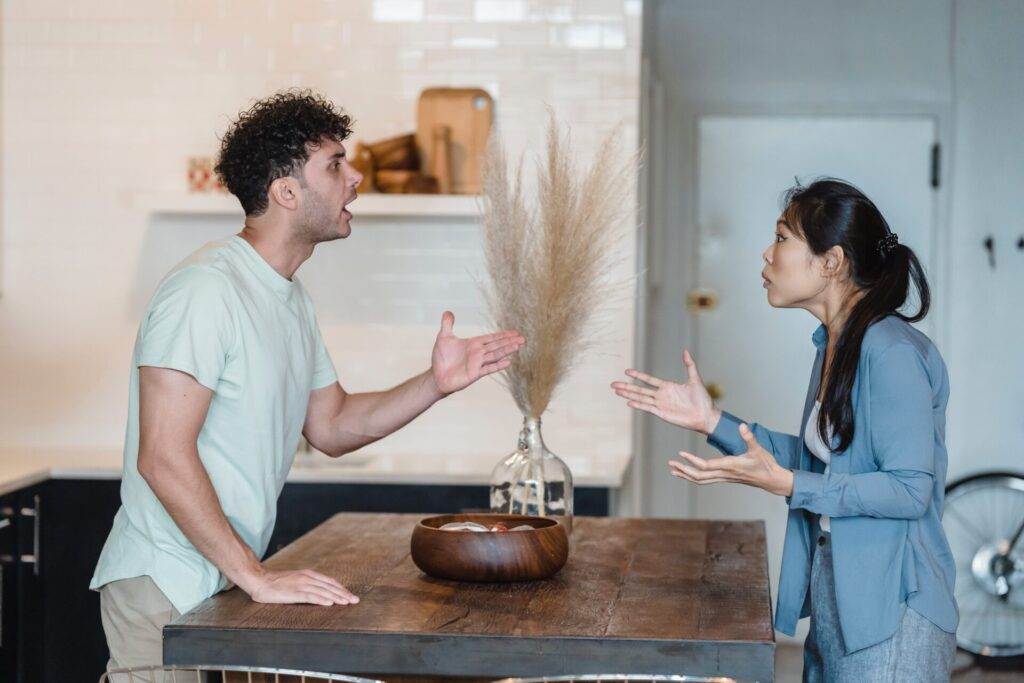 The temptation to argue with your partner is strong, especially when you disagree. However, debating in a relationship can actually hurt more than it helps. You can damage your relationship if you engage in a negative and adversarial debate with your partner.
Rather than debating, try to be open-minded and willing to listen. By respecting your partner's opinions, even if you disagree with them, you will create a more positive and constructive environment where you can have meaningful discussions and work together to find common ground.
Whether or not you are trying to assert your dominance or prove that you are right, debating can be a sign of a power struggle in a relationship. This behavior can undermine relationships built on trust and respect.
Did you Know? 
Debating can be a barrier to communication, making it harder to build trust, respect, and understanding with your partner
Key Points 
Be open-minded when it comes to conversations.

Listen to your partner's opinions.

Respect your partner's viewpoint.

Relationships should be free of power struggles.

Effective communication is the key.

Your partner needs to be trusted and respected.

A hostile environment should be avoided.

Communicate empathically.

Find common ground by working together.

Create a productive and positive relationship environment.
Be your Partner's Friend
Friendship in a relationship? You must be thinking about what I am writing about but, believe me, healthy and fulfilling relationships require a strong friendship between you and your partner. You are able to build a deep level of trust and understanding with your partner when you prioritize him or her as a friend. In the long run, this bond can improve the mood relationship, creating a feeling of security, comfort, and ease.
Just Imagine
if you're friends with your partner, you feel comfortable being yourself around them. You can share your thoughts, feelings, and fears without worrying about judgment or rejection. This level of vulnerability and honesty can deepen your connection and strengthen the emotional bond between you. Interesting No! So why don't you give it a try if you are not friends yet? 
When you are friends with your partner, you celebrate their successes and support them in difficult times. You can share joys, sorrows, and everything in between with them. You can create a supportive and positive atmosphere in your relationship by cultivating a sense of camaraderie.
As a couple, friendship means having fun together as well as enjoying each other's company, trying new things, and making each other laugh. This lightheartedness can add joy and happiness to the relationship.
Did You know? 
The friendship between couples creates deep trust and understanding
Key Points
A healthy relationship depends on treating your partner like a friend.

Friendship allows you to be honest and vulnerable with your partner.

It is important to support and encourage one another in a friendship.

Relationships can be made happier and more fun by fun and lightheartedness.

When there is a strong friendship in a relationship, the mood is positive and supportive.

Life's challenges can be navigated with ease and comfort through friendship.

You can achieve happiness and success in your relationship by cherishing your special bond with your partner.
 Spending quality time together for a happy mood relationship
Do you even remember when the last time you have spend quality time with your spouse? When was the last time you guys went on a romantic date?  A positive mood can be improved in a relationship when you spend quality time together. When you connect with your partner, you are creating a space where intimacy and closeness can flourish. Whether you go on a romantic date or curl up on the couch and watch a movie, quality time can be anything.
Your partner will know you value them in your life by spending quality time together. This is a chance for you to engage in meaningful conversation and learn about each other's hopes, dreams, and desires. It is a chance for you to spend time solely on them, which can make them feel appreciated and loved.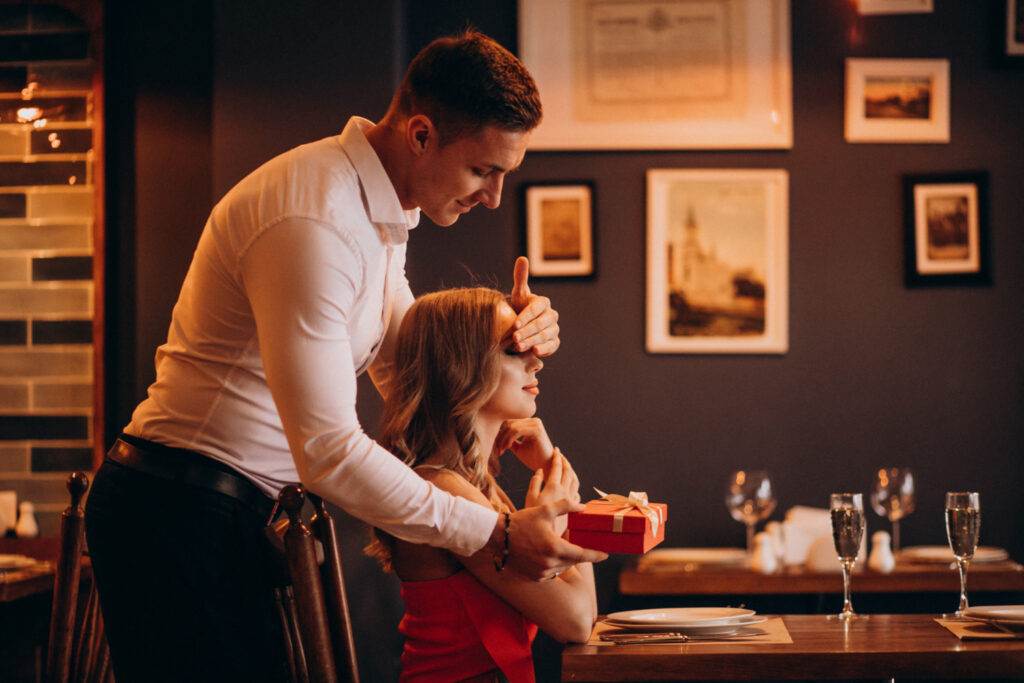 In addition to strengthening your bond and creating a sense of nostalgia that can help you grow closer together, quality time can also help you create positive, lovely memories that you can look back on and cherish together. You can create a positive mood and shape your relationship by sharing experiences with each other, whether it's a weekend getaway or cooking dinner together.
Maintaining Physical Affection
It is often seen that couples do not place this much importance on maintaining physical affection; it is vital for creating a positive mood and feeling of love. Physical affection can take many forms, including hugging, kissing, and cuddling, to show your partner you care and are invested in the relationship.
The act of physically touching your partner can create a sense of comfort and security for them and communicate your love and appreciation without words. Touch releases endorphins in the brain, reducing stress and promoting happiness and contentment.
As a result of physical affection, you foster deeper connections with your partner and foster a more positive mood by creating a sense of closeness and intimacy.
Tip
Embrace physical affection in your relationship for a happier, closer bond.
Cultivating Shared Interests
Sharing Interest? Oh boy,! We have different interests, I never think about sharing interests between us.
When partners share interests, they have something to bond over and enjoy together. This is a wonderful way to create a positive and enriching mood relationship. A shared hobby, a favorite sport, or a love of music can be enough for them to bond over and enjoy each other's company.
By exploring each other's interests and trying new things, couples can gain a deeper appreciation for one another and learn from each other.
It can also be a way to inject new opportunities and experiences into the mood relationship, keeping it positive and vibrant by helping to break up the monotony.
Communication and Active Listening
How often do you talk? How often do you guys listen to each other?
A healthy and happy relationship requires good communication and active listening! Talking to your partner clearly and respectfully builds trust between you and makes it easier to resolve problems and misunderstandings.
The best way to become a good communicator is to be honest and straightforward with your partner. Do not be negative or mean to your partner and listen carefully to what they say. Give them your full attention and try to understand how they feel.
A safe and comfortable space to chat in is also really helpful. Maybe set aside a special time to chat each week, and make sure there are no interruptions or distractions. By doing so, you won't feel intimidated or scared to talk openly.
The key to a happy and loving relationship is good communication and active listening. So practice speaking kindly and listening carefully!
Did you Know?
Effective communication is about making your loved one feel understood and valued, through words, body language and behavior.
Key Points 
Communicate honestly and clearly.

Be careful not to use negative or hurtful language.

Consider things from your partner's point of view.

Flexibility and open-mindedness are key.

Pay attention to your partner and listen actively.

Identify your partner's feelings and try to understand them.

Your partner should not be interrupted or talked over.

Make the communication space comfortable and distraction-free.

Plan to talk every week at a specific time.

Build a stronger and healthier relationship by practicing active listening and effective communication.
Practicing Forgiveness in a Mood Relationship
We are Humans, not angels and mistakes happen by every one of us.
If you forgive your partner for their mistakes, it strengthens your relationship and strengthens your trust and understanding. Maintaining a healthy and positive mood relationship depends on forgiveness. The ability to practice forgiveness helps you create a more loving and compassionate environment. Acknowledging your mistakes and holding grudges or resentments can strain your relationship. Even though forgiving can be challenging at times, it is necessary for the emotional well-being of your relationship. It can also help you build a stronger, more resilient bond with your partner over time.
Focusing on the positive Aspects of the Relationship
For your relationship to remain healthy and happy, you must focus on its positive aspects. If you intentionally shift your focus from the negative to the positive, you can create a more optimistic and enjoyable atmosphere.
Enjoy the little moments that make your relationship special, celebrate your accomplishments together, and be grateful for each other. Building a foundation of love and appreciation can be strengthened by actively focusing on the positive
My Dear Readers,
You can strengthen your emotional bond with your partner if you spend quality time together, practice forgiveness, and focus on the positive aspects of your relationship. Every couple experiences ups and downs, but by improving their emotional bond, they can develop a more fulfilling and resilient relationship. Working through challenges together and being patient can help you enjoy your relationship for years to come
Don't forget to listen to Ellie Goulding's Song – Love Me Like You Do I was listening to this song when I was writing this article, Cheers!
Faqs
You can fix the relationship by minimizing the communication gap. Remember that communication is a two-way process. It would be best to talk to your partner and listen to their concerns carefully. It will help you build trust and ultimately fix your disrupted relationship.
Love and trust are the interwoven wheels that help to get back a happy mood relationship. Try to build trust in each other by showing gestures. It will help you regain your lost love and bring a sense of security and intimacy to your relationship.
A joyful and satisfying relationship blossoms when key ingredients come together: trust between both partners, respect that flows both ways, genuine affection, open communication, and always being truthful with each other.